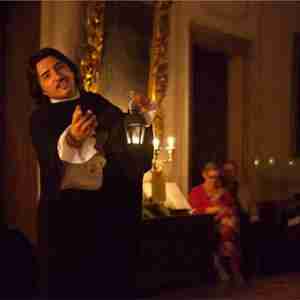 Musica a Palazzo
Musica a Palazzo offers a new way of experiencing the Grand Opera
At the Palazzo Barbarigo Minotto, you can experience the unique musical highlight "Musica a Palazzo" right on the Grand Canal in the heart of the city and offers opera lovers a feast for both the eyes and the ears.
The Musica a Palazzo ensemble is made up of extraordinarily talented artists with international reputations, who shine in even a small formation, and captivate the audience with their passionate virtuosity.
Every act, each scene is played in a different room, allowing listeners to enjoy operas like La Traviata, The Barber of Seville, Rigoletto and the most beautiful romantic duets up close in the intimacy of the palace's small rooms.