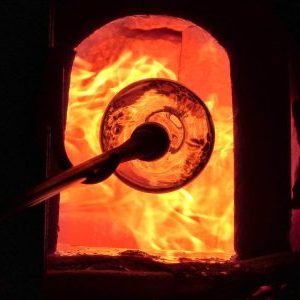 Murano Island
WHERE THE MAGIC HAPPENS
Like the city of Venice, Murano comprises a cluster of small islands, connected by bridges. It has been the center of the glassmaking industry since 1291, when the furnaces and glass craftsmen were moved here from the city, prompted by the risk of fire to the buildings and the disagreeable effects of smoke.
Historically Murano owes its prosperity entirely to glass.
From the late 13th century, when the population numbered over 30,000, Murano enjoyed self-government, minted its own coins, and had its own Golden Book listing members of the aristocracy. In the 15th and 16th centuries, it was the principal glass-producing center in Europe. Murano's glass artisans were granted unprecedented privileges, but for those who left the island to find businesses elsewhere, there were severe penalties – even death.
Although a few of Murano's palazzi bear testimony to its former splendor, and its basilica still survives, most tourists visit for the glass alone.
Some are enticed by offers of free trips from factory touts in San Marco, others go by excursion launch or independently on the public boat.
Some of the factories are now derelict, but glass is still produced in vast quantities.
Among the plethora of kitsch are some wonderful pieces, and it pays to seek out the top glass factories. Many furnaces, however, close at the weekend.
The Museo Vetrario (glass museum) in the huge Palazzo Giustinian houses a splendid collection of antique pieces.
The prize exhibit of the collection is the Barovier wedding cup (1470-80), with enamel-work decoration by Angelo Barovier.
How can I reach it?

Water Bus Station:

MURANO MUSEO "A"
MURANO DA MULA.
MURANO VENIER.
MURANO SERENELLA.
MURANO COLONNA "A"

lines 4.1 – 4.2 – 12 
Glass factory opening hours

From 9.30 am to 17:00 pm.