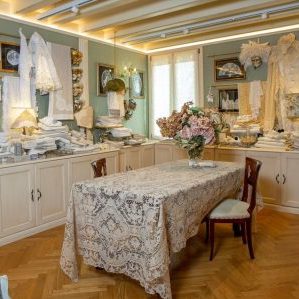 Burano Island
Burano: The island of colorful houses and lace… and more
Surely one day is not enough time to see Venice. Sure, in a hectic tour,  you can see Rialto, St. Mark's Square, and take a gondola ride. But you would miss out on some of the best parts of visiting Venice, such as taking the Vaporetto to Burano, the island of colorful houses and famous for lace-making.
Everyone is drawn to Burano for the rainbow of bright and colorful houses that make this small island a photographer's dream.
Lace making and fishing are Burano's main industries, and most visitors spend a couple of hours wandering around taking photos and popping into lace stores.
Burano's colorful houses are a tradition that began when fishermen decided to paint their houses in bright colors so they could easily find their way home after a long day of fishing and in the thick fog that often descends on the lagoon. A tradition that has continued to this day.
Burano is less than a square kilometer in size, but one could spend hours wandering around and photographing house after house. But Burano has more than just a lively appearance.
Burano is also famous for its lace-making, which dates back to the 1500s. Initially, lace-making took place almost exclusively at the Merletti School and was marketed throughout Europe.
Burano is also a fishing island; you cannot leave Burano without eating the freshest seafood in Venice.
One of the best restaurants is Trattoria Al Gatto Nero, which makes its own fresh pasta and serves fresh fish every day.
How can I reach it?

Water Bus: Burano, line 12 from Fondamente Nuove or line 14 from  San Zaccaria (San Marco),
Lace Gasllery Opening hours

From 10,00 am to 17:00 pm.